Let op!
Gigakids is gebouwd met de nieuwste technieken en werkt om deze reden niet goed meer op Internet Explorer.
Ook Microsoft raadt aan om voortaan de vervanger van Internet Explorer, "Microsoft Edge" te gebruiken. Deze staat als het goed is al op jouw laptop of pc als je windows 10 hebt.
Type "edge" in je startmenu om dit te controleren.
Niet kunnen vinden?
Dan kun je deze hier downloaden: https://www.microsoft.com/en-us/edge.
Je kunt ook een andere browser gebruiken, zoals Mozilla Firefox of Google Chrome.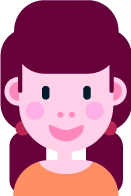 Customize your typeprogram!
Example:
You're using
Verdana!
Click here to change the font.
Textfield Colours:
Coloured text
Abstract

Boom

Bubbels

Magisch
Bergen

Planeten

Ruimte

vintage

Ballonnen

Bubbeltjes

Vuurwerk

Bloemetjes

Hartjes

Kerst

Balletjes

Kerstboom

Hemel lichtjes

Patroon

Smarties

Sneeuwvlokjes

Sterrenhemel

Onder water

Onder water 2

Reset settings to defaults