Let op!
Gigakids is gebouwd met de nieuwste technieken en werkt om deze reden niet goed meer op Internet Explorer.
Ook Microsoft raadt aan om voortaan de vervanger van Internet Explorer, "Microsoft Edge" te gebruiken. Deze staat als het goed is al op jouw laptop of pc als je windows 10 hebt.
Type "edge" in je startmenu om dit te controleren.
Niet kunnen vinden?
Dan kun je deze hier downloaden: https://www.microsoft.com/en-us/edge.
Je kunt ook een andere browser gebruiken, zoals Mozilla Firefox of Google Chrome.
Welcome to Gigakids!
Do you also want to learn touch typing at GigaKids?


In twelve weeks you learn to touch type with ten fingers!


There are typing games, you can create your own lesson, earn stars and choose your own buddy.


The lessons are fun because you are with peers and we do fun things in class, such as challenges, competitions and typing recipes. We try to make it a party.


After the 12 lessons there is an exam and you can get a diploma.


Will you join us?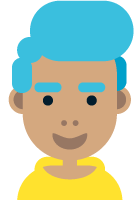 We are Gigakids!
We are a large group of enthusiastic teachers who enjoy teaching others to learn touch typing. We have years of experience with typing lessons and are happy to help you!
Because of the weekly lessons we can help you better and it stimulates to keep practicing. That can be useful :)
We keep the group size limited
Do you have dyslexia or 1 hand? No problem, we have a special program for you.
GigaKids contains many different varied texts to type: jokes, stories, fun facts…. And you can also make your own lesson.
After the 12 lessons there is an exam.
The price is determined by the teacher.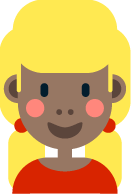 Did you have a question or just want to get something off your chest?
Feel free to contact us!
Contact us